---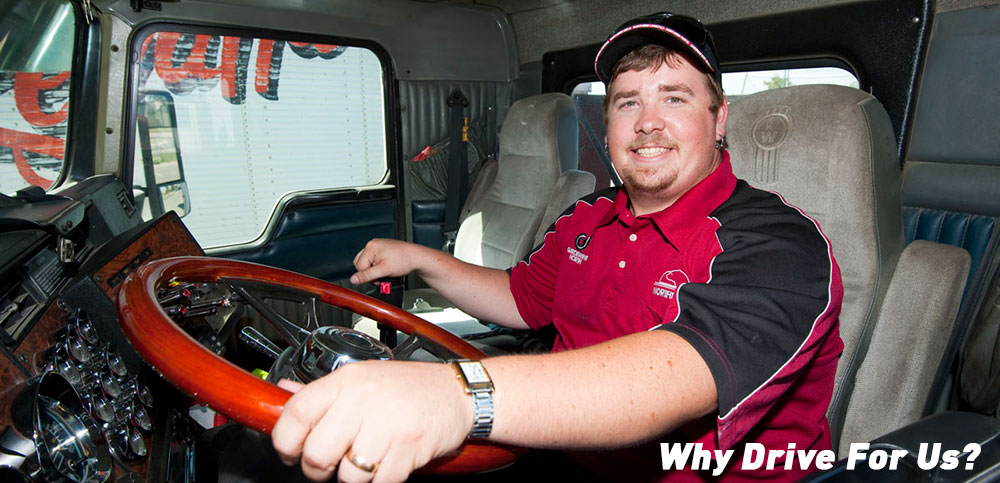 Gardewine has been in business for over 60 years. Our company is comprised of 5 distinct transportation services; General Freight, Dedicated, Bulk, Deck, and Logistics. Working together or individually these services provide a comprehensive range of transportation services. With more than 60 years experience in the trucking industry, Gardewine has grown to over 700 highway trucks and over 1,500 trailers, covering areas in British Columbia, Alberta, Saskatchewan, Manitoba, Ontario and Quebec.
General Freight (general and perishable van freight) and Deck (flatbed freight) are the LTL services within the group and constitute the largest services. Gardewine also encompasses three truck-load companies – Dedicated (contractual work for Grocery and Retail companies), Bulk (wood chips and iron ore) and Logistics (3rd Party Logistics service).
By the late 1980's Gardewine had grown into a 200-truck operation with branches throughout Manitoba. In 1993 Gardewine began offering service to communities in Northwestern Ontario including Thunder Bay, Dryden, Red Lake, Fort Frances and Kenora. Many of the clients in these areas used Winnipeg based companies as major suppliers, and Gardewine with concrete relationships with most of these suppliers, was able to offer these companies service by one carrier.
In 1998 Gardewine began offering service within Northern Ontario. In 2000 a 2 million dollar branch in Sudbury was built joining other branches in Toronto, Kapuskasing, North Bay, Sault Ste Marie, Timmins and Wawa.
Today with a network of over 40 terminals and more than 1350 employees Gardewine has the monetary resources to expand into any area of the market it deems viable. The company remains committed to the regional LTL market, as is apparent with Gardewine having it's two major hubs in Winnipeg and Toronto and yet not offering service between them.
Our company's success has been built with quality personnel and the utilization of current technology. At Gardewine, we take pride in ensuring our people are well trained and best suited to service our valued customers at the highest levels.
Why Drive for Us?
• Canadian owned and operated transportation leader
• Variety of divisions that meet the differing interests of drivers
• Canadian work only
• Frequent home time
• Pension plan (Company Drivers)
• Group Insurance
• Profit sharing
• Late model equipment
• Open door management policy
• Opportunity for career advancement
• Equal opportunity employer
• Annual cost of living review
• Education assistance program
• Years of service awards
Testimonies
I've been trucking since 1977, mostly in the logging industry. All I can say is I wish I had been here at Northern Deck a lot sooner. My wife, of 33 years, and I can plan things now. Steady pay has given us the freedom to plan holidays, time off, etc. I've been home almost every weekend since I started at Northern Deck in the fall of 2006. They keep me going all the time through the week and more often than not, I get my weekends off. At Christmas time the company shows the employees their appreciation by sharing a portion of the company's profit. As a driver I receive hourly pay for drops, pickups, tarping, un-tarping, waiting, and layovers, I can't lose. Our rate is the same, empty or loaded, I go to work, get paid, and go home, I like that! Oh yeah this is not to mention that our fuel is at 74.5 c/l all the time!! Go Figure!
Steve Deridder